Dr. Cecinio (Nikko) Ronquillo chief resident in the Department of Ophthalmology at the John A. Moran Eye Center at the University of Utah and Utah ARCS Scholar 2015 was awarded a Heed Fellowship for 2019-2020.  A Heed Fellowship is one of the most prestigious honors for ophthalmology trainees. The Heed Foundation promotes the advancement of education and research by providing postgraduate fellowship support to outstanding ophthalmologists who will pursue academic careers in ophthalmic patient care, education, and research.
 Cecinio (Nikko) Ronquillo was born in Manila, Philippines.  He received a BS degree in Biology as well as a BA degree in Chemistry at the University of Toledo in 2006. He graduated Magna cum laude in both disciplines.  Nikko received his MD and PhD degrees at the University of Utah in 2015.  During the residency graduation dinner last year, Nikko was announced as the Resident Speaker of the Year 2017-2018.  During his three years as an ARCS Scholar, Nikko has received numerous awards, presented at several conferences and published many articles.  He presented his research in five international and national meetings, far exceeding the residents' national average of two. By the end of 2018, Nikko had published six papers, five abstracts, and seven peer-reviewed online publications.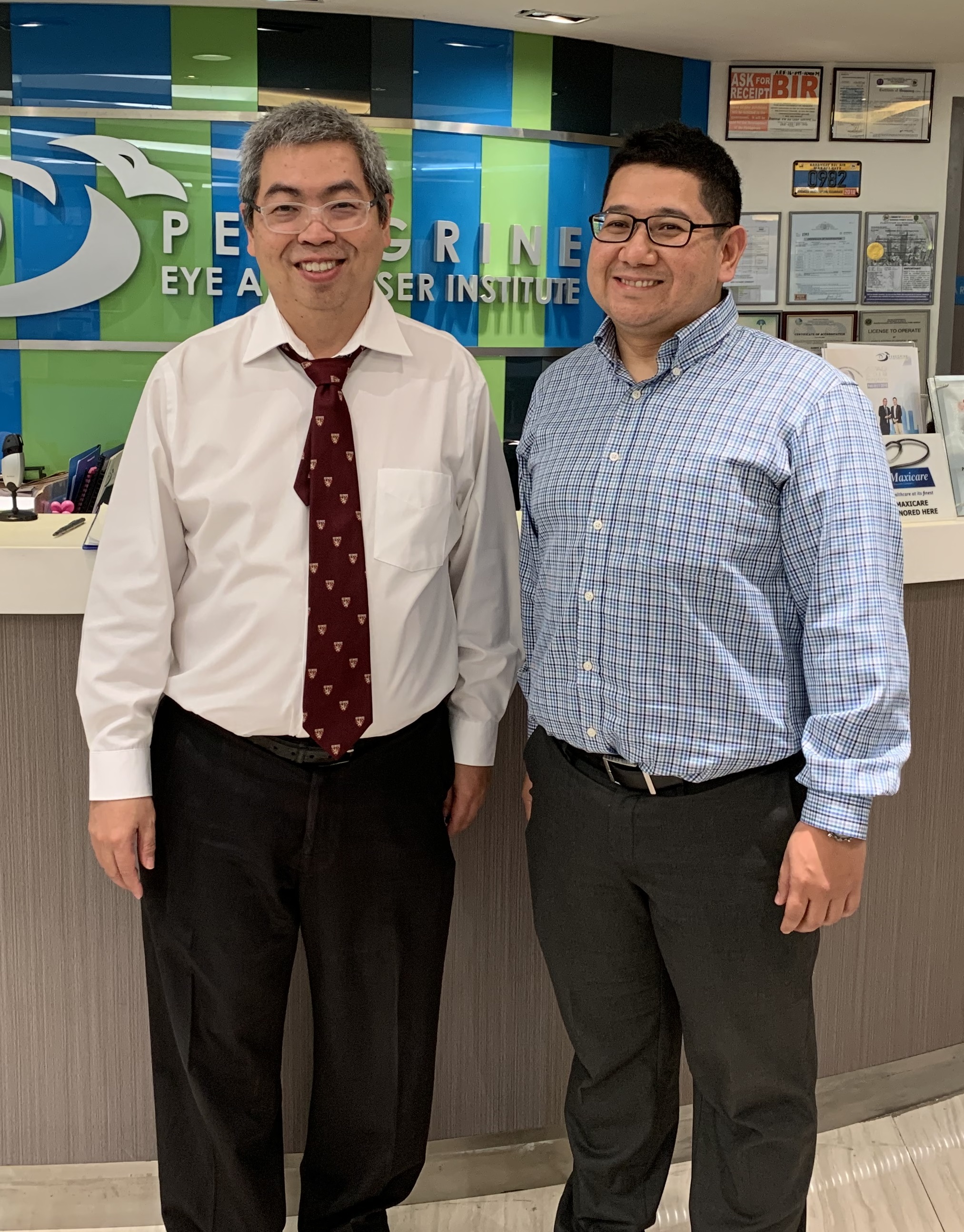 The Department of Ophthalmology sent Nikko to the Department of Ophthalmology in the University of the Philippines for his international elective.  During that time, he was able to start a research collaboration with a vitreoretinal, surgeon, Dr. Harvey Uy (left) looking at new imaging modalities characterizing Retinitis pigmentosa.  Nikko is currently working on several other research projects in genetic eye diseases, including aceruloplasminemia and cone-rod dystrophy.
In addition to his other accomplishments Nikko was recently selected to be the vitreoretinal surgery fellow for 2019-2021 at the Moran Eye Center. 
Nikko plays the piano, loves table tennis and is an outdoor enthusiast in biking, running, and swimming.  Obviously, an energetic, talented, ambitious man, Nikko Ronquillo has been a "star" ARCS Utah Chapter Scholar!